ROAD SAFETY, ACCIDENT PREVENTION, IMPROVING THE CULTURE OF TRAFFIC
Safety and prevention. These are the two key words of the mission in society that Hungaroring Sport Zrt. is carrying out through its subsidiary, Groupama Garancia Driving Centre, and which contains as its main elements improving road safety, educating children for conscious road use and environmental awareness.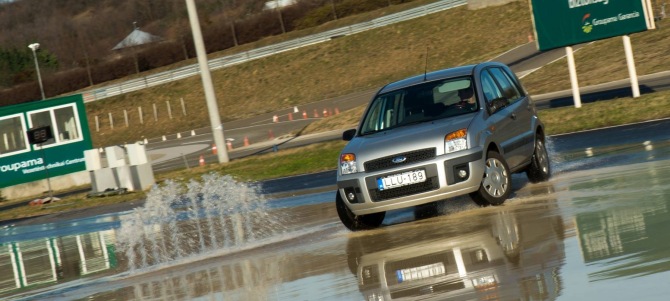 Our Driving Centre has been playing a major role for years in educating the Hungarian drivers in road safety. Our social responsibility and dedication focuses mainly on safety and prevention, and also (as mentioned above) we support sportspeople who have achieved high success in motorsports and contributed to the glory of Hungary on international level, thus providing inspiration for the younger generations.
To act for children. To do our best in ensuring that our children are safe on their way home from school for example, to make them aware of the basic rules of traffic and its etiquette. This "mission" has always been very important to Hungaroring and the Driving Centre. The management of our Formula-1 track believe that our common, complex road safety programmes contribute a lot to the safety of children – the programme is called Miniring, and during camps and courses the children are educated by trained road safety instructors using playful activities to learn the basics.
Of course we know that in achieving our goals we inevitable need to co-operate with educational institutes – schools, kindergartens – and to include the teachers who contribute greatly to the efficiency of our road safety programmes.
The goal is clear, our programmes are ready, now we only have to make them available to the widest audience of children groups.